Why You Should Consult Personal Injury Lawyers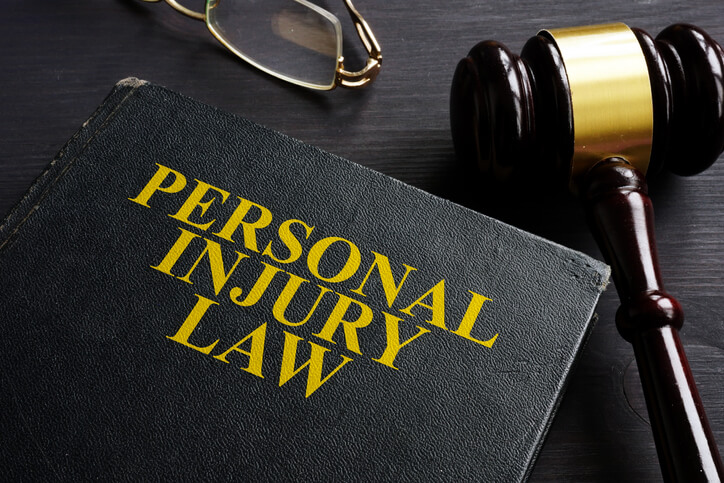 If you've been involved in an accident, the first thing you should do is consult a personal injury lawyer. They are experts in their field and can help you recover damages. You may be able to get compensation for medical expenses, lost wages, and other damages. The personal injury lawyers you work with will also help you decide on the best course of action. This includes whether or not you should settle with the insurance company, or take your case to court.
Accidents
If you have been injured in an accident that was caused by someone else's negligence, you may be looking for a personal injury lawyer. An attorney will assist you in collecting compensation for your injuries and any other losses you've incurred.
Regardless of how minor the injuries are, you should contact a personal injury lawyer to ensure you receive the full amount of medical attention you need. A professional can also help you get your car repaired if it's damaged.
In order to determine the extent of the damage, an accident investigation specialist will review the situation and obtain statements from both sides. This can take hours of hard work.
When selecting a lawyer, it's important to find one who has experience in a variety of practice areas. For instance, an attorney at Henshaw & Henry has expertise in wrongful death, employment disputes, and motor vehicle collisions.
Defective products
When you or a loved one is injured by a product, you may have grounds to pursue compensation. Typically, you'll need to prove that the product was defective and that it was the cause of your injury.
A defective product is any item that fails to perform as intended. These can include appliances, drugs, cars, and other products. They can also include design defects. The manufacturer, distributor, retailer, wholesaler, and/or seller can be held liable for injuries or damages caused by a product.
Defective products are common causes of serious accidents. Hundreds of consumers can be injured or die each year. This is why big companies have a responsibility to ensure that their products are safe. In addition to manufacturing, design, and distribution errors, manufacturers can also fail to warn consumers of potential dangers.
Car crashes
Car crashes and personal injury lawyers can help you recover damages for injuries sustained in a car accident. You may be able to get compensation for physical, mental and emotional injuries, lost wages, property damage and more.
A car crash is a traumatic experience, which can affect the victim for years to come. These crashes often lead to significant property damage, internal injuries and even death. It is important to seek medical attention immediately after an accident. Not only does it help reduce the risk of infection, but it allows doctors to diagnose and treat any underlying conditions.
When a victim's injuries require extensive medical care, they are eligible for compensation. In addition to covering medical expenses, the injured party may also be entitled to compensation for the costs of durable medical equipment.
Medical malpractice
Medical malpractice personal injury lawyers are a great resource for people who have been the victim of medical negligence. These lawyers are experienced at fighting for their clients and may be able to help you win the compensation you deserve.
Taking the time to find an attorney who is right for you can be one of the most important things you do in your life. Regardless of whether you need the services of a personal injury lawyer or a malpractice attorney, you should make sure that you hire a law firm that cares about you.
A good medical malpractice lawyer will be able to walk you through the legal process and will know what to do next. They can also negotiate with insurance companies on your behalf to get you the compensation you need to recover.
Libel, slander and professional malpractice
Defamation, libel and professional malpractice are types of lawsuits that personal injury lawyers can file against someone for harm they've caused. This can include financial damages, emotional distress, or loss of work. Having a lawyer help you is important if you want to win the case.
The first step in filing a defamation lawsuit is proving that you've suffered economic or emotional damage. Oftentimes, victims will be able to prove this by bringing in third-party reports or expert witnesses.
Whether you're suing for libel, slander, or professional malpractice, you must be able to show that the person you're suing made a false statement. If you're dealing with a public figure, you will need to prove that they knew it was false and acted with reckless disregard for the truth.