Introduction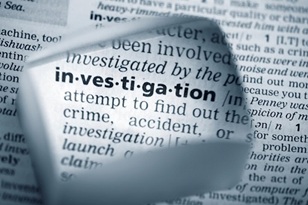 No matter how honest and trustworthy you are to the world, chances are that you will be deceived every now and then. There might be situations when you don't exactly know if you are being mistreated or not, but your heart just won't accept that everything is right. You would feel uneasy and anxious throughout.
If you are having second thoughts, it is best that you plan to hire a private investigation for your service. This is arguably the best way to find the truth and stay aware of the upcoming possibilities. It is better to seek the services of a professional rather than trying to figure out yourself. If you wish to find the best private investigators in Sydney, feel free to check our website.
Why should one hire a PI?
The private investigation firms are experienced group of individuals who know how to deal with such situations. Not only will they help you in finding out what's wrong with their situation, but they can also help out in preventing a bad situation that may turn out to be hazardous. Here are some of the prime reasons why one should hire a PI.
Skills and experience
As discussed above, the private investigators have been gone through professional training that has helped them brush up their investigation skills. You might think that you will be able to figure out what's wrong with the situation. But the truth is, you will never be able to see from a PI's perspective. They look at things from a different view that helps them crack the code and find the reasoning. They might charge you more, but once you see their work, you will be convinced that it indeed is money well spent.
Legal issues
Investigation does not entirely span out to be inquiry and review. There are multiple other scenarios that need to be considered when seeking help of a PI. You must make sure that your PI is a reputable individual who knows how to deal with different legal situations. If the case does go up to court level, your PI must be professional enough to know all the legal requirements necessary. Moreover, they must also be ready to face any claim from the opposing party. For example, if someone accuses them of invasion of privacy, they must have enough evidence to overturn their legal claim. These are the situations that a layman cannot handle on their own.
Busy routine
When it comes down to private investigation, there is wholesome requirement of the time and attention of the individual. Since it involves inquiry and keeping an eye, without giving proper attention, you might not be able to get your desired results. While you may not have the ideal timetable / routine that suits the investigation, a PI firm is destined to carry out this job. They will make sure they put in their 100% effort and try to solve the case in your favor. They will put in overtime hours and will adjust their timings according to the client to give 100% attention to their case. This is something people can't manage on their own.